New Patients
Here are the answers to some of the questions you may be having as a new patient. If you can't find the answer to your question, be sure to contact us!
FAQ
Here are the answers to some of the questions you may be having as a new patient. If you can't find the answer to your question, be sure to contact us!
Do you file claims with my health insurance?
We are not contracted with Medicare, Medicaid or any commercial insurance companies and we do not file any claims.  We do provide you with an itemized receipt for any billable services that includes the CPT and ICD-10 codes necessary to file your own claim if you choose to do so.   Please note that not all of the services we offer are billable to insurance.  
Will your doctors be my new primary care physician / primary neurologist?
No. We ask all of our patients to maintain a relationship with a primary care physician and/or primary neurologist. Our physicians have chosen not to practice in a hospital setting, therefore we encourage you to maintain a relationship with a physician who can provide care to you in the hospital if it becomes necessary.
Can I speak to or meet the doctors before I decide to schedule a new patient visit?
Yes!  Give us a call or email practice@brainrestorationclinic.com to sign up for one of our FREE group presentations.  Like us on Facebook to receive notifications of upcoming group events!
How much is an office visit?
Please see "What to Expect" below. 
What to Expect
When you become a patient a BRC you will schedule a one-hour telehealth consultation via Zoom video conference at a cost of $650.00.  During that hour you will consult with both physicians (two for the price of one!), who will introduce themselves, explain the unique approach offered at Brain Restoration Clinic, gather the patient's medical and family history, do a limited exam over the video feed and order any labs and/or other tests they feel are appropriate. 
Approximately 2-4 weeks later you will come to the office for a face-to-face, 30-mintue "examination only" visit.  A thorough general and neurological examination will be done, and any urgent questions or concerns will be addressed during this limited visit.  The fee for the 30-minute "exam only" visit $350.00.
Lab results will come in at different times (blood work usually takes 3-7 days, but genetics can take 8-10 weeks), therefore the doctors will probably recommend that you schedule a 1-hour follow-up telehealth appointment (again via Zoom video conference) approximately 2-6 weeks after the "exam only" visit (to go over all of the results that are back at that time) The fee for a one-hour follow-up is $650.00.  
Going forward, follow-up appointments can be made for 30 minutes ($350.00), one hour ($650.00), 90 minutes ($750.00) or two hours ($900.00) depending on how much time you and the physicians feel that you need.   Follow-up visits are typically done via Zoom video conference unless the physicians specify that a physical examination is needed. 
Please note that if your office visit goes over the schedule time, you will be charged accordingly.  
Insurance
Brain Restoration Clinic does not participate in any commercial insurance plans, Medicare or Medicaid.  However, if you have commercial insurance (Blue Cross Blue Shield, Cigna, Aetna, etc.) you may be able to file your own out-of-network claim for reimbursement of the services you have paid for at Brain Restoration Clinic!  If you have Medicare or Medicaid as your primary insurance, you will not be eligible for any reimbursement as they only reimburse for in-network providers.  
What to ask your insurance company: 
If you want to be proactive and find out what you may expect when filing an out-of-network claim, you can begin by calling the phone number on the back of your insurance card.  Be sure to ask the following questions: 
What are my out-of-network benefits?

 

Do I have an out-of-network deductible, and if so, is it separate from my in-network deductible?

How much of my out-of-network deductible has been met so far this calendar year?

How do I submit a claim for reimbursement (is there a special form I need to fill out)?

 
How to file your out-of-network claim: 
Your insurance company may have a specific form they require you to fill out in order to submit your own claim for reimbursement.  Either the insurance company or your human resources department can supply this form to you.  They will need the following information (all of which can be found on your itemized "insurance invoice" that we provide to you once you have paid for your service at BRC): 
Date of service

Provider name, address and NPI #


Provider Tax ID #

CPT (procedure) code(s) and description of service

ICD-10 (diagnosis) code(s)
Depending on your specific plan, they may also require a copy of your itemized receipt and/or office notes from the date of service you are filing for.  
Claims submitted by a laboratory:  
If our physicians order lab tests that are billable to insurance, the laboratory that processes the test(s) will submit the claim on your behalf.  We at BRC do not have access to this claim information, therefore, any questions you have about how these claims are processed should be directed to the laboratory.   Likewise, if you want to find out what your out-of-pocket costs may be before submitting a specimen, you can call the laboratory directly.
At BRC, we use a variety of tools including:
Rational use of pharmaceuticals (that we deem safe based on pharmacogenetic or DNA testing)

Click here

Nutraceuticals (dietary supplements) including some of our BRC supplements e.g. Total Brain Restoration that supports total brain health and recall ability, provides nutrients that support antioxidant and mitochondrial mechanisms as well as protein and amino acids for neurotransmitter production.
Electroceuticals (cutting edge therapeutic agents which act by targeting the neural circuits of organs and modulating them, that is providing neuromodulation)
To better understand the above, see the following links: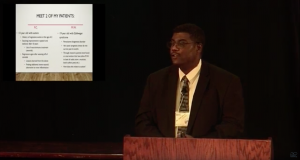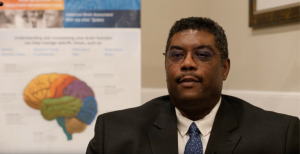 Hours
Monday, Tuesday, & Thursday 9am-5pm
Office closed for lunch from noon-1:30pm
Wednesday & Friday closed